Statement on Pending Government Shutdown – One Day Left to Avert Failure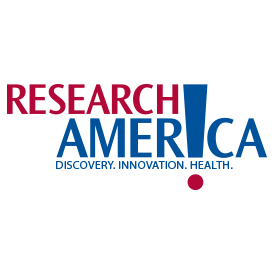 All signs point to a government shutdown going into effect at midnight tomorrow. This would cause a lapse in funding for federal agencies – including the National Institutes of Health, the Food and Drug Administration, and the National Science Foundation, among many others – that are vital to research and to the health and prosperity of our nation.
"Government shutdowns are a colossal waste of resources that we simply can't afford. The opioid crisis, Alzheimer's, and teen suicides don't stop when federal efforts to overcome them do. Every shutdown is a national embarrassment and every day of a shutdown is a failure," said Mary Woolley, Research!America president and CEO.
According to a recent survey commissioned by the Peter G. Peterson Foundation, 9 in 10 Americans want policymakers to work together to avoid a shutdown.
"Congress still has 36 hours to find a bipartisan solution, avert failure, and meet the needs and expectations of the American people. We urge Congress to act immediately with the determination, cooperation, and strategic mindset Americans expect from our elected representatives."
Contact Tim Haynes, Senior Director of Communications, at 571-482-2737 or thaynes@researchamerica.org with press inquiries.