Statement on Senate Passage of Competitiveness Legislation ("CHIPS and Science")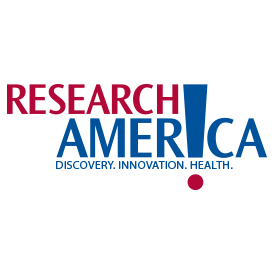 "We are grateful for the Senate's strong, bipartisan support in passing the 'CHIPS and Science' Act. by a vote of 64-33. This is a once-in-a-generation opportunity to dramatically strengthen our nation's science and technology capacity," said Mary Woolley, president and CEO of Research!America.
"Strong, federal support for S&T innovation will help ensure our nation's ongoing global economic competitiveness. It is also the foundation of our ability to address pandemics, climate change, cyberterrorism, and other catastrophic threats, while at the same time opening the doors of discovery to improve the quality of life for people across the nation and around the world. We look forward to the House passing the legislation as soon as possible."
Contact Tim Haynes, Senior Director of Communications, at 571-482-2737 or thaynes@researchamerica.org with press inquiries.
About Research!America
Research!America is a non-profit medical and health research advocacy alliance which advocates for science, discovery, and innovation to achieve better health for all. Visit www.researchamerica.org.