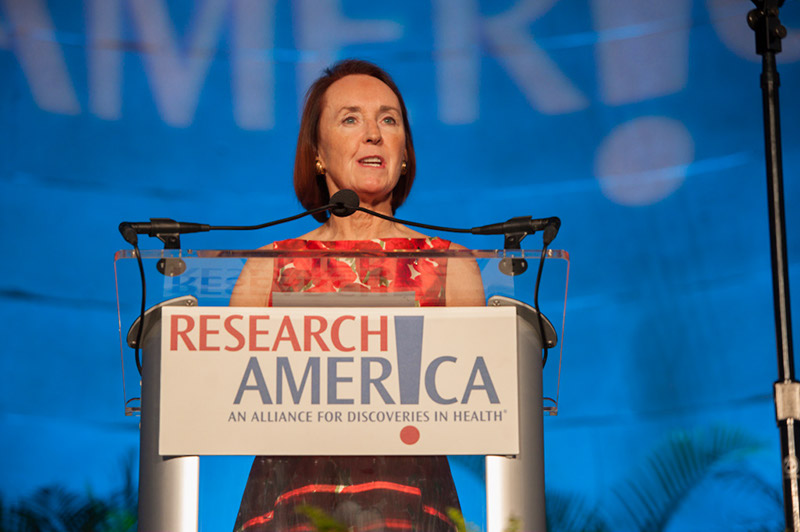 Dear Research Advocate,
House Republican Leadership released an ACA replacement bill this week (section summaries available from the Energy & Commerce and Ways & Means committees). The bill has been creating waves, concerning many in the public health and health care fields. The cost and coverage impact have yet to be estimated, but we do know that the bill repeals the Prevention and Public Health Fund (PPHF), which accounts for approximately 12% of CDC's budget. House Labor-H Chairman Cole (R-OK) discussed CDC's crucial role in a recent STAT article. Use this editable message to make the case for CDC and PPHF. Trust for America's Health is a terrific resource for more background and compelling arguments!
In other actions this week, President Trump released a revamped version of his immigration order. As our statement makes clear, we believe this order, like its predecessor, jeopardizes global scientific collaborations at the expense of desperately needed scientific progress.
Turning to the appropriations front, I am very glad to report that Labor-H leaders continue to emphasize the importance of rebuilding the NIH budget. During a Senate Labor-H hearing yesterday, Chairman Blunt (R-MO) once again urged commitment to "consistent, sustained increases" for NIH, saying the FY16 increase "cannot and should not be a one hit wonder."
The House Labor-H subcommittee has also held a hearing. Long-time public health advocates like Ranking Member DeLauro (D-CT) and Rep. Roybal- Allard (D-CA) underscored the aforementioned mistake of repealing the PPHF, and bipartisan support for NIH was featured, as well. Read the testimony we submitted for the hearing and the letters we sent to each member of the House and Senate CJS, Labor-HHS, and Ag Appropriations Subcommittees. Make use of our action alerts to advocate for NIH, FDA, CDC, NSF and AHRQ. And add your organization to the Friends of AHRQ letter by emailing advocacy@academyhealth.org.
Last week, Rep. John Culberson (R-TX), Chairman of the "CJS" appropriations subcommittee (home of NSF funding), voiced his support for the March for Science and encouraged scientists to get involved: "It's essential that scientists and engineers organize and speak up and be heard." A recent article in The Atlantic takes a critical look at the March, including whether it is partisan or non-, a celebration or a protest, laser-focused on one goal, or meant to advance many. I found Beka Economopoulos' framing particularly compelling: "I wouldn't reduce [the march] to a celebration of science, and I wouldn't define it oppositionally… I think it's a coming out party for a movement of engaged scientists and supporters."
I very much like the frame of enhanced civic engagement for scientists, and in addition have been thinking about what comes next. I see the March as the first of yearly events around the nation that feature science serving society. In his Address to the Congress last week, President Trump spoke of the 1876 U.S. Centennial celebration, which featured advances in science and technology that were powering our young nation's economy and prosperity at the time. The President then looked ahead to the nation's 250th celebration in 2026 and listed a few accomplishments we can look forward to. As was true in 1876, it will be science and innovation that play a major role in making the goals he cited – and many more – possible. Widely attended yearly events highlighting science will keep those goals and the means to achieve them in the sights of all Americans and their policymakers. (Here is an illuminating annotation of the President's full Address with links to relevant National Academy of Sciences reports.)
Finally, I hope you are as excited as I am for next week's Advocacy Awards and Annual Meeting of Members. See you next week!
Sincerely,
Mary Woolley