America Needs Cures, Not Cuts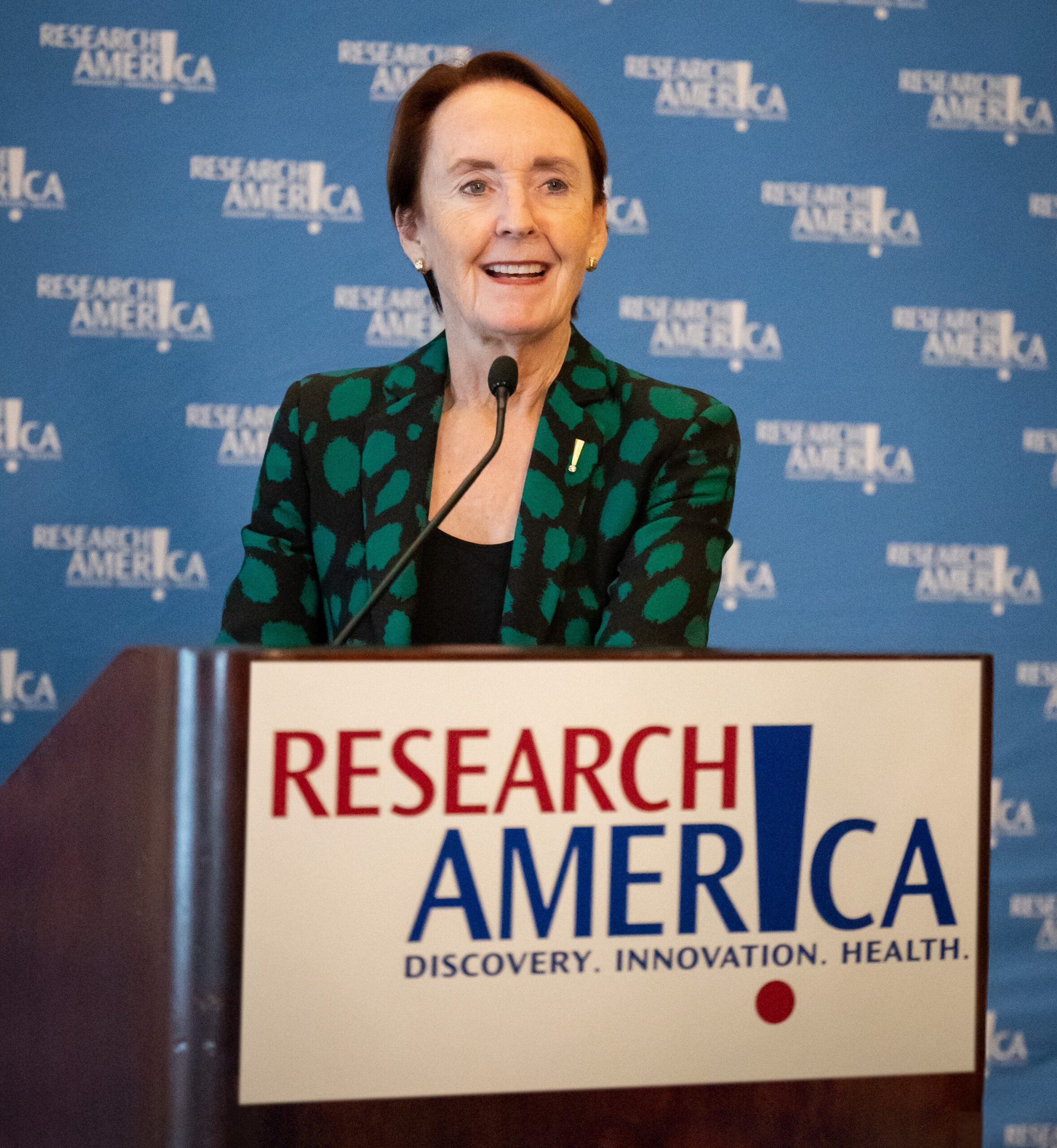 Women's Health: The National Academy of Medicine's (NAM) annual meeting this week featured women's health topics, "From Cells to Society." President Biden's nominee for NIH Director, Monica Bertagnolli, MD (whose hearing in the Senate will take place next week), FDA Commissioner Rob Califf, MD, and former FDA Commissioner and CMS Director Mark McClellan, MD, PhD, were among those featured in a policy discussion. 
Congresswoman Lauren Underwood (D-IL) spoke passionately about maternal health, and the many ways our nation is failing pregnant people, particularly Black women and those living in rural areas. She was explicit in her advice to the medical and health community assembled: Speak up for the comprehensive approach she and others have advanced, and talk to people with different points of view/across the aisle. "We want to put what you are publishing [i.e. research findings that point to policy change] into action." Let's help make that happen! Videos and slides of this amazing event will be available on NAM's website soon. 
Speaking of Maternal Health: We are partnering with Emory University on a public opinion survey and symposium aimed at addressing the too-high rates of maternal mortality in Georgia. There will certainly be relevance nationwide. Stay tuned for more information.   
On The Hill: While filling the vacancy in the Speaker's chair is a critical order of business (as of this writing, a floor vote has not yet been scheduled), there is plenty of other business that still needs attending to, including FY24 appropriations.
Which brings me to…
New Tools! #CuresNotCuts: Did you know that NIH-supported research, which has helped identify the molecular make-up of breast cancer subtypes, has contributed to a 41% drop in breast cancer death rates for patients between 1990 and 2019? Medical successes like this are why we need continued robust investment in science and technology (S&T) R&D. It's time to let Congress know. Use our shareable tools to bolster your advocacy efforts, letting members of Congress know that America needs sustained funding for S&T.
Philanthropy in Science: While federal investment is paramount to the success of the U.S. research ecosystem, philanthropy accounts for a significant share of research funding at universities and nonprofits. A recent paper from the National Bureau of Economic Research highlights this underappreciated funding stream and explains how philanthropic investment drives a more risk-tolerant research enterprise.
Confidence Crisis: Despite respondents having high confidence that scientists and health professionals act in 'your best interest,' (see this and related data in our January survey), public confidence in all experts is dropping. A recent survey conducted by the Survey Center on American Life at the American Enterprise Institute found that more and more Americans distrust scientific and medical experts, albeit with significant differences by political affiliation, education, and race and ethnicity. It's past time to do something about this, and we are undertaking just that.
Research!America is working with a number of foundation partners to address the confidence in science crisis by promoting effective engagement between the scientific community and the public. In addition to our Civic Engagement Microgrant Program for early career scientists (current round of applications due October 24), in November we will launch a detailed landscape of public engagement training offerings. A much needed follow-on step is to incorporate such training into graduate school curriculum; if you have had experience leading or participating in public engagement training for scientists at your institution, we want to hear from you! Please email Jenny Luray, jluray@researchamerica.org.
Celebrating Leaders in Medical and Health Research: We've just announced our distinguished awardees for the 2024 Advocacy Awards! For 28 years, Research!America has honored individuals and organizations for their remarkable contributions and dedication to the advancement of medical and health research. Each and every honoree's leadership in and commitment to research is evidenced by their groundbreaking approaches to issues that affect us all. View the full list of our awardees and their bios and plan to join us on March 13, 2024.   
What's the Deal with Wastewater?: On Tuesday, October 17 at 2 p.m. ET, I hope that you will join us for a conversation with Edwin Oh, PhD, Associate Professor at the Kirk Kerkorian School of Medicine at the University of Nevada, Las Vegas. Among his diverse areas of expertise, Dr. Oh is innovating in wastewater surveillance as a means of reducing the impact of infectious diseases and other public health threats. 
We've asked Dr. Oh to share with us the potential and limitations of wastewater "intelligence." (We'll also sneak in a question or two about how a neurogenetics expert found his way into wastewater analysis).