2024 Honorees
Our 2024 Advocacy Awards honorees include outstanding advocates for medical and health research and individuals, entities, or partnerships demonstrating commitment to research through discovery, innovation, public communications, and leadership.
Builders of Science Award
Rita R. Colwell, PhD
Distinguished University Professor, University of Maryland, College Park
BIO
Herbert Pardes Family Award for National Leadership in Advocacy for Research
Norman R. Augustine
Retired Chairman & CEO, Lockheed Martin Corp.,
Former Undersecretary of the Army
BIO
Gordon and Llura Gund Leadership Award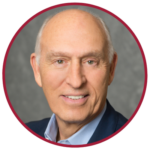 Robert W. Conn, PhD
Distinguished Policy Fellow, School of Global Policy and Strategy, UC San Diego
President and CEO, Emeritus, The Kavli Foundation
BIO
Paul G. Rogers Distinguished Organization Advocacy Award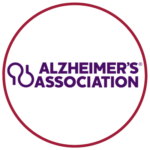 Alzheimer's Association
BIO
Isadore Rosenfeld Award for Impact on Public Opinion
Abraham C. Verghese MD, MACP
Author; Linda R. Meier and Joan F. Lane Provostial Professor
Vice Chair for the Theory and Practice of Medicine
Department of Medicine, Stanford University
BIO
Outstanding Achievement in Public Health Awards,
generously supported by Johnson & Johnson
Outstanding Achievement in Public Health Award
Rajiv J. Shah, MD
President, The Rockefeller Foundation
BIO
Building the Foundation Award
Jason S. McLellan, PhD
Professor, Robert A. Welch Chair in Chemistry, Dept. of Molecular Biosciences, UT Austin
BIO
Meeting the Moment for Public Health Award
Celine Gounder, MD, ScM
Senior Fellow and Editor-at-Large for Public Health, KFF Health News
BIO
Rapid Translation Award
Gavi, The Vaccine Alliance
BIO
Thank you to our benefactors!
Research!America's Advocacy Awards
For information about sponsorship opportunities for the Advocacy Awards, please contact Katie Goode, Senior Director, Alliance Development and Membership at kgoode@researchamerica.org.