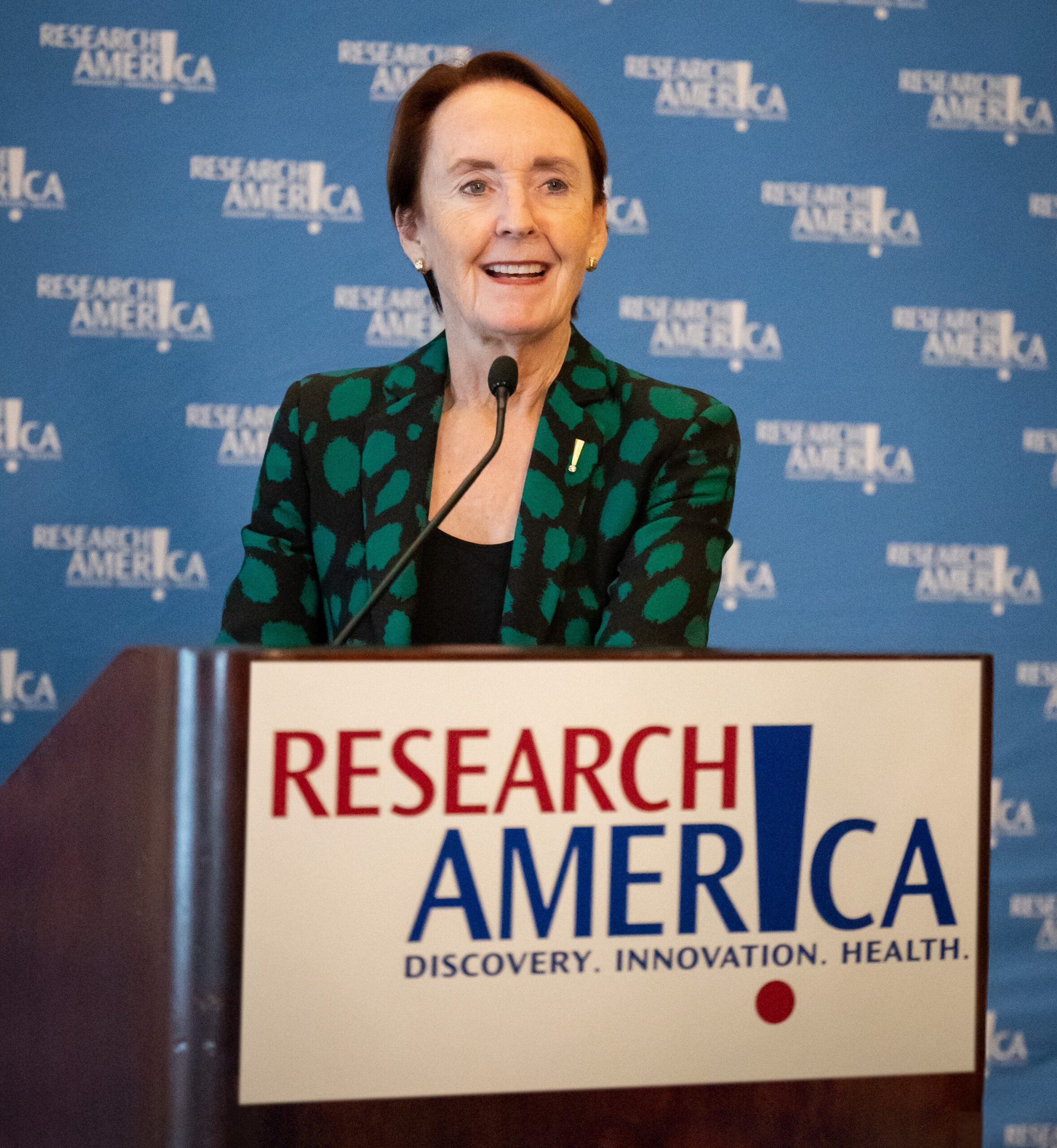 Yesterday marked the one year anniversary of the signing of The CHIPS and Science Act  into law. The strong bipartisan support for this vital legislation demonstrates what Congress, the Administration, and advocates can do when we work together to prioritize U.S. R&D investment to maintain our role as a global leader in innovation. (Read the statement from my fellow Science & Technology Action Committee (STAC) co-chairs and me). The White House fact sheet released yesterday provides an update on the Act's progress.
Passage of the CHIPS and Science Act was not easy: grassroots advocates played a critically important role in pushing for the legislation when the odds of passage looked slim — to meet, and beat, seemingly insurmountable odds. And the advocacy work continues: we must secure the funding needed to implement CHIPS provisions that fuel new innovations, strengthen domestic supply chains, and help build a robust talent pipeline of STEM workers.
Have you joined STAC's efforts to secure this funding? If your organization hasn't already, I encourage you to check out the STAC website and consider endorsing the STAC Action Plan.
On the Hill: The House Appropriations Committee is considering, but has not yet passed, a "Labor-H" appropriations bill that would cut NIH funding by $2.8 billion, not counting the $1 billion proposed cut to ARPA-H (see our budget chart). The time is now to sound the alarm on cuts to the NIH budget.
LTEs With Impact: Do not wait for someone else to spread the word about this potential blow to desperately needed medical progress; find any health-related article in any news outlet that accepts letters to the editor (LTEs), and write a letter arguing against cuts to NIH.
Take the leap and make noise! Faster medical progress will not happen on its own. Federal and private sector funding are both crucial. Contribute an LTE to advocate for the NIH-seeded progress patients – and we are all patients – need.
Appropriations Q&A: August recess seems like a good time to provide a refresher on all things appropriations. Join us on Wednesday, August 23, at noon ET for a conversation with Erik Fatemi, principal at Cornerstone Government Affairs. We'll discuss discretionary vs. mandatory spending; how the House and Senate bills are applying the budget caps in the debt limit deal (or not); why you should care about "CHiMPs"; and what it all means for FY24 funding.
The Path From Breakthrough to Benefit: One of the best parts of writing these Weekly Letters is hearing from you with questions that inspire topics for our alliance discussions, including the conversation with Erik I just mentioned and a discussion we are planning for Thursday, August 24, at noon ET; here's the backstory:
The Centers for Medicare and Medicaid Services (CMS) is requesting feedback (due August 28) on a new coverage pathway to responsibly reduce the time from FDA approval of "breakthrough" medical devices to Medicare coverage of those devices. Why should patients and every other research champion care about this development? Because it is precedent-setting, reflecting the reality that the medical progress timeline doesn't end with the development of a medical advance — it advances us toward the goal of patient benefit. Register now and watch for more details in next week's letter.
RFI on Scientific Integrity: HHS is seeking input on its recently-released Scientific Integrity Policy draft. The work is part of a broader initiative led by the OSTP's National Science and Technology Council to help restore public trust in government. Comments are due by September 1.
Open Mike — Research Integrity: Speaking of integrity, Mike Lauer, MD, NIH Deputy Director for Extramural Research, recently spoke with Sheila Garrity, JD, MPH, MBA, the new Director of the HHS Office of Research Integrity, on her vision and priorities for the Office, including her view that: "Research integrity, we cannot just put it into a little box; we have to put it into our daily lives." Very well said.
Register for the Forum: Our 2023 National Health Research Forum is just 40 days away – September 19 and 20. It's free and open to all, and you can register today. 
Join us for discussions with top federal officials, research leaders, and media on timely topics such as bolstering our research workforce, combating misinformation, maternal mortality, mental health research, and much, much more. We hope to see you there (virtually and in-person)!