Common Ground, Common Good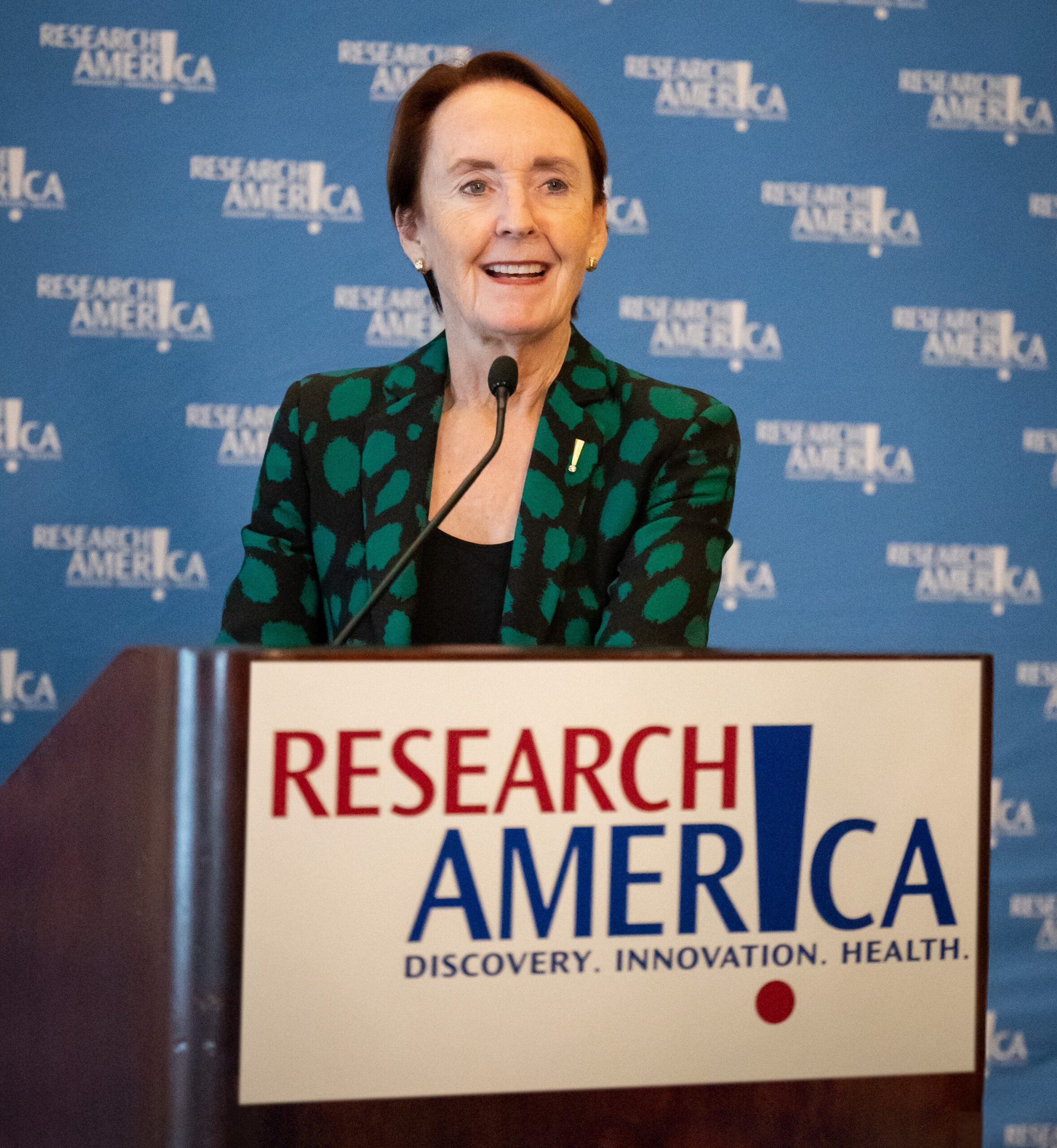 Dear Research Advocate,
As we prepare to celebrate Martin Luther King, Jr.'s birthday, his words and deeds are as relevant as ever. One of many, many touchstones: "If we are to have peace on earth, our loyalties must become ecumenical rather than sectional. Our loyalties must transcend our race, our tribe, our class, and our nation; and this means we must develop a world perspective." An unrivaled advocate in his own right, providing timeless advice for every advocate, every policymaker, all of us.
On the Hill: We have a Speaker of the House. To secure his position, Speaker McCarthy made several concessions that bear — potentially, but by no means certainly — on research funding and policies. Advocacy will play an important role in determining the end-of-day impact of these concessions. A Bloomberg Law article – quoting our own Ellie Dehoney – looks in more detail at what the concessions and other developments in Washington could mean for research funding.
Over the next few weeks, we'll take a closer look at the most relevant concessions, starting with reinstatement of the Holman Rule.
What's That? Reinstated in the 118th Congress, the Holman Rule allows members of the House to introduce amendments to appropriations bills that make cuts to specific federal programs or fire or cut pay for specific government employees. Given the fraught climate around pandemic-related decision-making at NIH and CDC, in particular, these agencies may well be targeted for this type of amendment. Regulatory agencies are another likely target, so FDA is also at risk.
This does not mean Holman Rule amendments will pass. In the 115th Congress, when the rule was last in place, none of the amendments proposed under the rule ever made into law. We can't count on that outcome again, however. And that brings me to…
Champion-Building: Connecting with members of Congress to raise awareness and make the case for what it takes (robust funding, sound policies) to achieve fast-paced scientific, medical, and public health progress is the critical ground floor for successful advocacy. Sharing state/district-specific data on NIH and NSF research funding is a terrific way to engage with members and their staff members.
We've supplemented the resource shared in last week's letter on NIH and NSF funding in the states and districts of freshman members of the 118th Congress with a spreadsheet capturing that information for all members. How to put these resources to good use? Check out our other advocacy tools.
Want a Voice in Science Policy? The Day One Project's "Science Policy x Equity (SPxE)" accelerator is designed to increase inclusivity in the shaping of public policy. Hosted by the Federation of American Scientists and Next100, the virtual, part-time, nine-week SPxE accelerator program is open to "anyone who identifies as being from a community underrepresented in public policy" and who has a policy idea focused on the theme of climate policy and equity or health policy and equity. Applications are due by midnight ET, Sunday, January 15.
ICYMI: This afternoon we heard about the extraordinary progress that can be made when the public sector, the private sector, and academia join forces against deadly and debilitating health threats. Our alliance discussion was with James E. Crowe, Jr., MD, Director of the Vaccine Center at Vanderbilt UMC and a 2023 Advocacy Award honoree. Dr. Crowe led a team that played a pivotal role in the development of COVID countermeasures. He's not stopping now! Watch the conversation.
Global COVID-19 Vaccine Acceptance Increases: Survey results released this week in Nature Medicine of 23 high population countries, including the U.S., shows an upward trend in COVID-19 vaccine acceptance rate globally (79.1% in 2022; 73.9% in 2021; 68.2% in 2020). There is significant variance across countries and demographics however, reinforcing the importance of adapting vaccine acceptance strategies to each setting and population. The community counts!
The Community is Part of the Research Team – Planners, Participants, and Advocates:  Join us next Tuesday, January 17, at 1:30 p.m. ET for an alliance discussion featuring Pamela Davis, MD, PhD, recipient of Research!America's 2023 Herbert Pardes Family Award for National Leadership in Advocacy for Research. As Dr. Davis states, "Advocacy helps anchor us in the real world and also helps us create a community to enhance and accelerate our research."
Register now for a conversation on what that looks like in practice.