Public Perspectives, Public Policy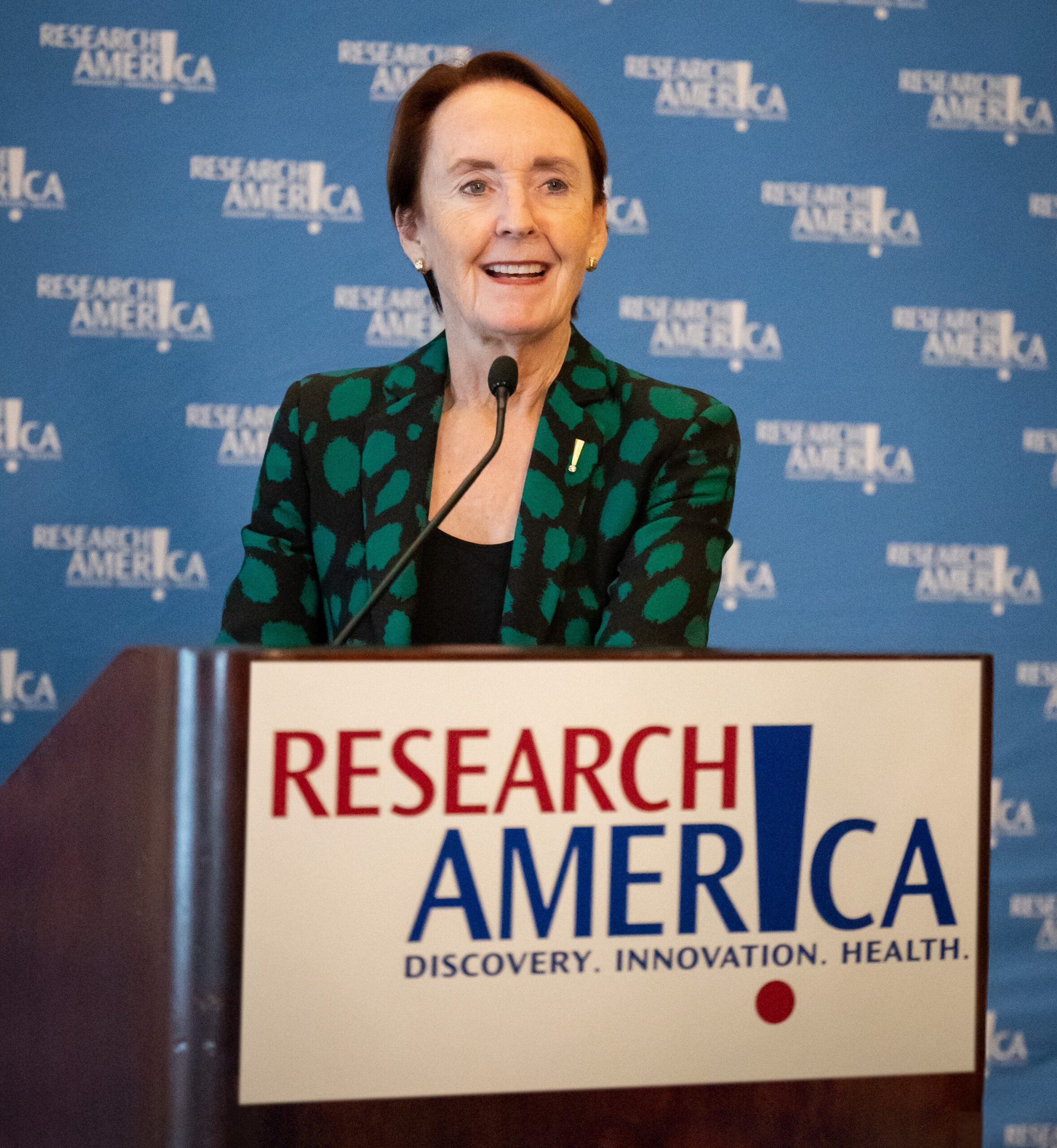 Dear Research Advocate,
The surveys we commission to gauge public perceptions across a range of science, technology, and health-related topics inform our work throughout the year. Based on feedback from our alliance members, congressional staff, and members of Congress, we know the survey results inform their work, too. 
Last Friday, I discussed our January survey findings on C-SPAN's Washington Journal. The question and answer portion revealed strong opinions on the value of public and private sector-fueled R&D that are important for advocates to hear. If that piques your interest, take time to watch the conversation.
On The Hill: We hope the support Americans register for science and technology investment are reflected in the President's budget request, which we understand will become public on March 9. To greatly simplify: this giant stack of budget documents details the President's requests to Congress for funding to support federal agencies and programs in the next fiscal year. The appropriations process heats up dramatically after Congress receives this proposed funding blueprint.  
In last week's letter, we mentioned that the House appropriations committee is gearing up for "public witness" hearings for each appropriations subcommittee, and – as promised – we've published a primer on preparing written testimony. 
Public witness hearings are unique in extending the invitation to submit testimony to those who are not actually participating in the hearing. If that reality makes you think that volume of interest by concerned individuals matters, you're right! And you are right to engage. Keep your eye on our FY24 tracker for hearing dates, witness testimony deadlines, and submission instructions.
Spotlight on Artificial Intelligence:
Public perceptions are another form of public testimony:

A Pew Research Center report exploring

Americans' views on AI

shows people are clearly excited about the possibilities of AI, but are cautious about its effects. More than 3 to 1, Americans say they are concerned health care providers will "move too fast using this technology, before fully understanding the risks" (75%) vs. those who say they are concerned health care providers will "move too slowly using this technology, missing opportunities to improve patients' health" (23%). One of the many reasons confronting public concerns around AI should be a priority.

Speeding progress, reducing costs:

Some of the most dramatic effects of AI on medicine may come from its impact on the discovery, development, delivery pipeline. An

article in

MIT Technology Review

captures what might be possible as improved algorithms are being deployed to reduce the time and cost involved in developing new treatments. Again, though, there are important limitations to the role AI can and should play in R&D, and it serves advocates well to be aware of them. On that note:

AI-focused alliance discussion:

On Tuesday, April 18, noon to 1 p.m. ET, we are hosting a virtual discussion focused on the potential – and potential pitfalls – as health-focused AI evolves.
Rare Disease Week: Advances like personalized medicine (aided by AI) are one of the greatest sources of hope for addressing the more than 10,000 identified rare diseases, in total affecting 1 in 10 Americans. Rare Disease Week (see schedule) starts on Monday, February 27, with the FDA's Rare Disease Day, a virtual public meeting from 9 a.m. to 4:45 p.m. ET. Register to attend and contribute!
ICYMI: This morning we hosted a virtual conversation about antimicrobial and anti-fungal resistance. Amanda Jezek, Lisa Cox, and Eli Briggs from the Infectious Diseases Society of America made a compelling case that our nation and the global community must go bolder against multi- (and in some cases wholly-) treatment-resistant "superbugs." Watch the conversation.
Member-Only Discussion on IRA: The prescription drug pricing provisions of the Inflation Reduction Act (IRA) are controversial and consequential. If your organization is a member of Research!America, watch your emails for the registration link to an important conversation on IRA implementation. On Tuesday, February 28, at 2 p.m. ET, we'll be talking with Clay Alspach, Principal at Leavitt Partners and former Chief Health Counsel of the House Energy & Commerce Committee.
If your organization is not a Research!America member, send a note to Joel Nepomuceno to learn more about joining our alliance.