The Risk is Real; The Time Is Now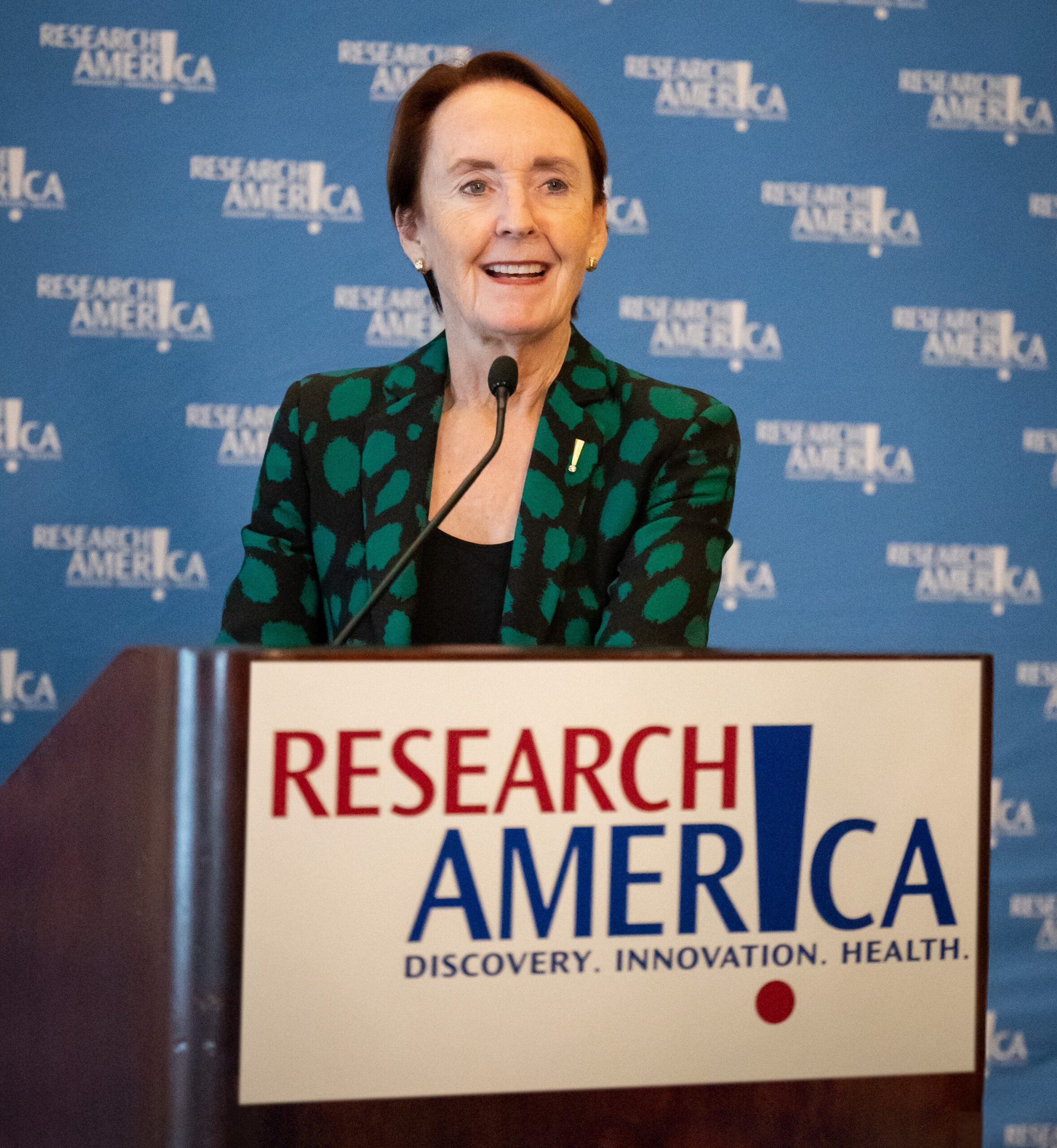 President Biden released his "skinny" FY24 Budget Request today, and HHS released a Budget in Brief describing funding for its programs – which includes virtually all funding for federal health and science research. 
While there are many positive aspects of the budget request, the proposed funding level for the National Institutes of Health runs counter to the best interests of our nation. The nominal (1.7%) increase proposed for NIH cannot be reconciled with the priority Americans rightfully assign to accelerating the pace and reach of medical and public health progress. (Read our press statement and view our budget chart of federal research agency funding.)
We've advocated for the need to better fund medical, health, and scientific research since our founding in 1989. We've made some good progress, though there have been many challenging budget years between then and now. I am struck that the message in the first issue of what became this Weekly Letter, dated July 8, 2011, is just as relevant today, in letter #600: at a challenging time, we must work together as advocates to assure that federal research agencies are fully powered to drive progress for our nation's health, economy, and global competitiveness. As we noted then: "the risk is real and the time is now!"  
On the Hill: The President's budget sets his priorities, but it is the Congress that has the power of the purse. A timely and effective way to share your funding priorities with your representatives in Congress is via Twitter. Find the Twitter account of your House member and senators and send a tweet urging them to prioritize funding for medical, health, and scientific research and innovation in the FY24 funding debate. Here's an example for you to use or modify:
"As Congress develops a spending plan for FY2024, @(MOC) please champion increased funding for @NIH and other research agencies – investing in research unlocks progress and saves lives!"
Value of STEM:  Science is US has released a new report, "People of Science," an analysis of the U.S. workforce which finds that more than 67 million workers – fully 34% of the nation's workforce – are STEM professionals. One finding that may surprise you – only 45% of STEM workers have a bachelor's degree or higher – there are STEM jobs for people at every level of educational preparation. The report makes the critically important point that compared to non-STEM workers, STEM workers  "earn more, produce more, and contribute more to both the nation's economy and the economies of the states they live in." 
International Women's Day was yesterday, which makes it timely to point out that the report shows women comprise only one-third of the STEM workforce – though they represent 48% of the U.S. workforce. We are working with many others to reduce this and other disparities. 
Research Serves the Public Good: The National Academy of Sciences (NAS) has released the proceedings of the 2022 Endless Frontier Symposium, "Transforming Research and Higher Education Institutions in the Next 75 Years." With input from Nobel Laureates, members of Congress, and academic and philanthropic leaders (including several Research!America Board members), the report provides an insightful look at how science and technology – and the institutions supporting this work – can more effectively serve the public.
"We must once again show the world the resiliency and determination of the American people, the American economy, and the American dream. And to do this we mustn't simply advance again toward the Endless Frontier but accelerate into it and beyond," said Senator Todd Young (R-IN) in his remarks at the Symposium. (Sen. Young will be honored next week at our Advocacy Awards.)
Awards Countdown: Our 2023 Advocacy Awards event is only six days away! (meet all the honorees). Our in-person event on March 15 will feature two panels during which our honorees will discuss improving science communication and enhancing trust in science.
ICYMI: Caroline Montojo, PhD, President of the Dana Foundation, recently joined us to discuss the important work of the Foundation and to share highlights from a national survey on brain health and brain health research that Research!America commissioned in partnership with the Foundation.
Member-only Alliance Discussion: For our members, we hope you can join us on Monday, March 13, from noon to 1 p.m. ET for a closed-door virtual discussion of the President's FY24 budget request. Emily Holubowich, National Senior Vice President of Federal Advocacy for the American Heart Association, will discuss the President's proposed FY24 funding levels for NIH and our nation's other research and public health agencies. Check your inbox for registration info.
If your organization is not a Research!America member, send a note to Joel Nepomuceno to learn more about joining our alliance.
Seeking a Science Policy Fellow: Applications are open for our one year Dr. Louis Sullivan Science Policy Fellowship. Applicants must have a PhD or other terminal degree in science and have demonstrated interest in advancing health equity and workforce diversity.
Stay well, stay safe, and stay connected