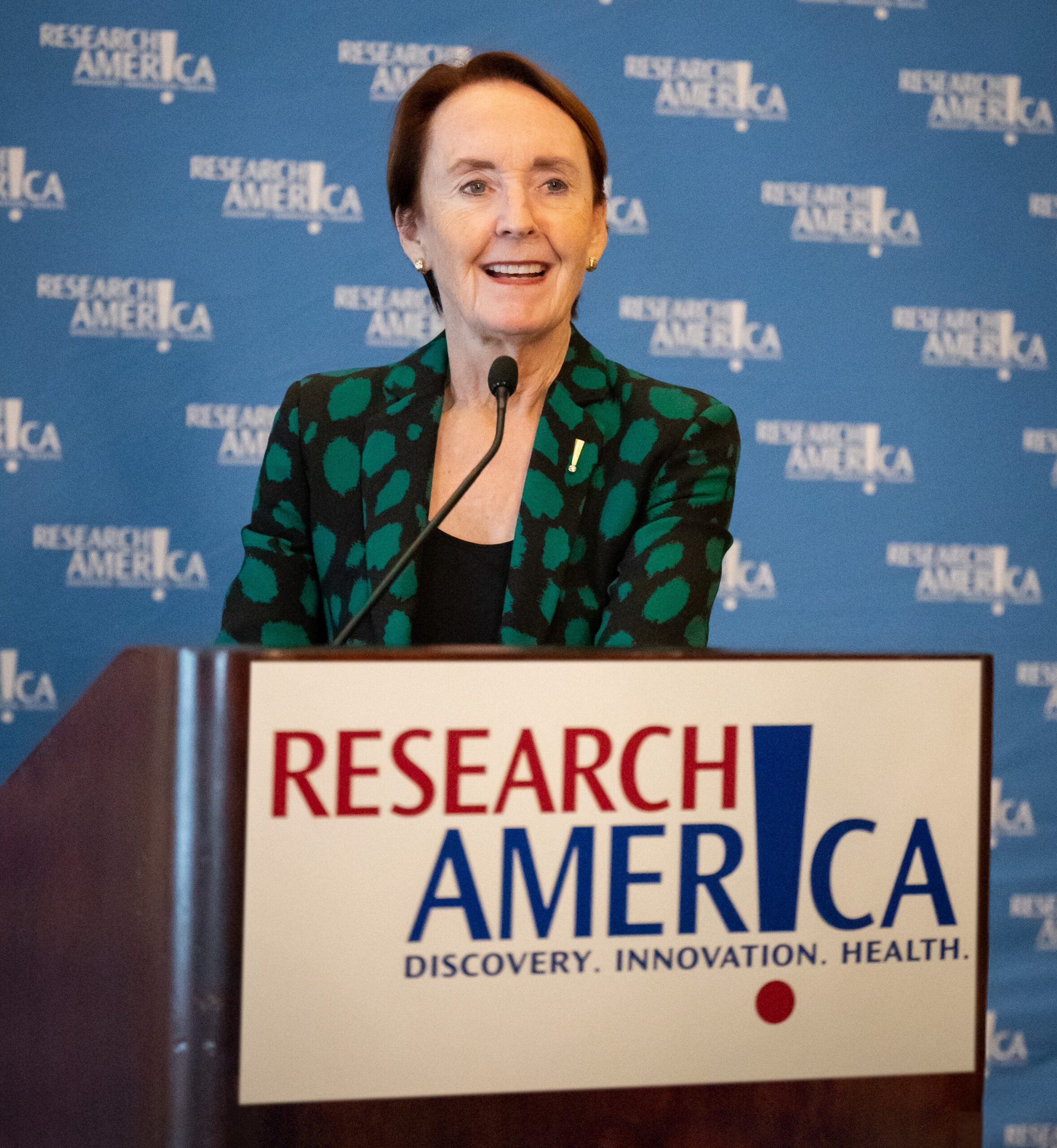 Differ We Must: I often quote Abraham Lincoln, "Public sentiment is everything. With public sentiment, nothing can fail; without it nothing can succeed." 
In his new book on Lincoln, "Differ We Must," Steve Inskeep provides insight into Lincoln's approach to leadership by listening: "[Lincoln] didn't try to win all arguments, nor to crush all opponents, nor to solve all problems…" He describes Lincoln as a politician who is "best seen in action with other people," listening to them, identifying their interests and only then developing a plan of action. The point is well made that engaging with those with different views is a winning strategy. Minds might not be changed, but the effort to engage is essential.
His perspective is particularly relevant as we find ourselves relieved at the House's bipartisan action on a continuing resolution to fund the government through November 17. That bipartisanship was short-lived as the House – in an unprecedented step – next voted to depose the Speaker. Speaker Kevin McCarthy is now former-Speaker McCarthy.  
The House will begin the process of choosing a new Speaker next week, and it's possible that the process could take some time. In the meantime, it's essential that Congress not lose its focus on enacting FY24 appropriations bills to fund our federal research agencies at the levels needed to address our nation's critical R&D priorities.  
#CuresNotCuts: As our own Ellie Dehoney noted in an article in Science this week about the outlook for R&D funding, "The next 45 days are going to be very fluid." It's impossible to predict with any certainty what will happen next in Congress, but the one certainty we have is that we must stay engaged!
We're building out a set of advocacy tools focused on the message: "Tell Congress Americans need #CuresNotCuts." We can't afford cuts to vital R&D funding in FY24 appropriations legislation. We encourage you to use and share these tools and to adapt them for your own advocacy efforts (if you need help customizing graphics or messaging, don't hesitate to reach out). Bookmark the page – we'll be adding new resources every week. 
Nobel Prize Winners: We're in the midst of Nobel Prize week – a time to increase public awareness of the value of science and to celebrate groundbreaking scientists. As has been the case year in and year out, public funding contributed to Nobel-winning science this year in the fields of Physiology or Medicine, Chemistry, and Physics (read our statement). To date, 171 NIH-supported scientists and 261 NSF-supported scientists have received Nobel Prizes. Taxpayer dollars well spent!
We extend special congratulations to Katalin Karikó, PhD, and Drew Weissman, MD, PhD, who will be awarded the Nobel Prize for Physiology or Medicine. Drs. Karikó and Weissman were recipients of Research!America's 2021 Building the Foundation Award. Read highlights and watch a discussion with them from our 2021 Advocacy Awards in which they addressed collaboration, advice for facing adversity, and the value of public-private partnerships in tackling major challenges.
And – stay tuned for the announcement of the winners of Research!America's 2024 Advocacy Awards, soon to be released. There may be a future Nobel Laureate among them!
ICYMI: This week, David Ridley, PhD, of Duke University's Fuqua School of Business, walked us through a quick "PRV 101" on Priority Review Vouchers.The PRV is an R&D investment incentive designed to spur development in areas of unmet medical need such as treatments for neglected tropical diseases, rare pediatric diseases, and medical countermeasures. Dr. Ridley shared his thoughts on the future of these and other incentives aimed at addressing critical gaps in R&D investment. (Watch the recording.)
Upcoming Member Discussion: Join us on Wednesday, October 11, at noon ET, for an alliance-member-only conversation about what's happening in Congress. We'll discuss the continuing push and pull around FY24 funding and other R&D-related developments with Capitol Hill veteran Mary Dee Beal, Principal at KDCR Partners. Watch your email for details or email Jacqueline for the member-only registration link.
If your organization is not yet a member, contact Joel Nepomuceno to learn how to become part of our alliance.
Civic Engagement Opportunity: The deadline for applications for Research!America's 2023-2024 Civic Engagement Microgrant Program has been extended to Tuesday, October 24! Grants ranging from $1,000 to $4,000 are available for student- and postdoc-led civic engagement projects. For inspiration, read about last year's funded programs.