Labor Neither Lost nor Unappreciated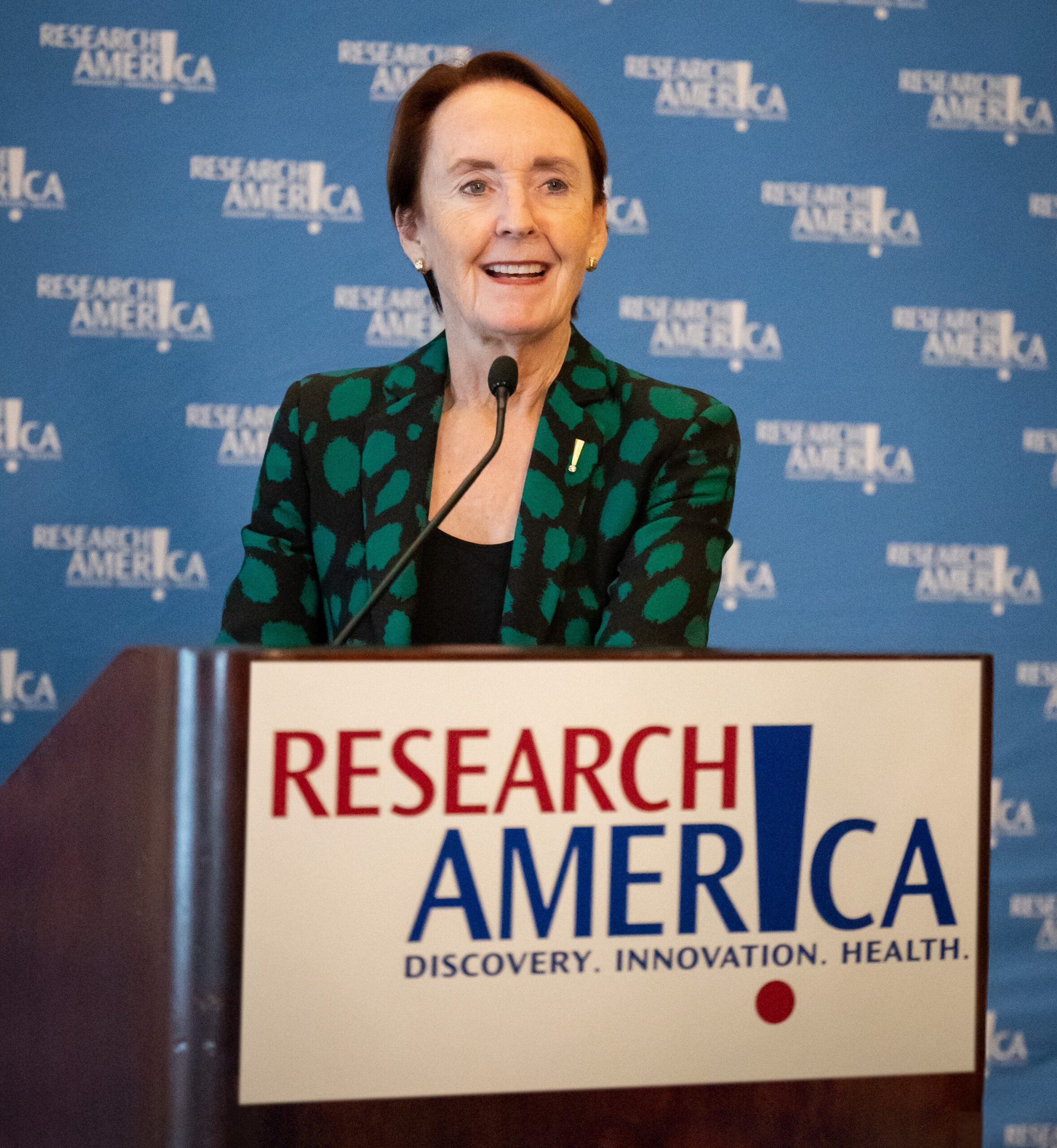 NIH Director: With Dr. Monica Bertagnolli's nomination for NIH Director finally approved by the Senate HELP Committee (on a strong bipartisan basis), Research!America sent a letter yesterday to Senate leadership urging swift action on the Senate floor. Our call and that of the larger research advocacy community was answered! The full Senate will vote on Dr. Bertagnolli's nomination early next week. Thank you to all who have been pushing for this moment. And don't stop now – use this editable email to urge your Senators to vote to confirm Dr. Bertagnolli as Director of the NIH.  
On the Hill: There are only 15 days until the current continuing resolution expires, but the House and Senate are still far from the point of negotiating final FY24 funding levels for NIH, NSF, and other research agencies. It remains critical to continue to advocate against defaulting to a government shutdown and for final FY24 appropriations that boost funding for our federal research agencies.
We're keeping the drumbeat steady with new #CuresNotCuts resources. As Abraham Lincoln once said, "Half finished work generally proves to be labor lost." We have more work to do!
#CuresNotCuts: This week's new #CuresNotCuts post focuses on the incredible medical and scientific progress driven by NSF funding. Did you know only one in four Americans in need of a kidney transplant last year actually received one? Fortunately, NSF-supported researchers have developed a kidney exchange program that promises to greatly improve our ability to match donors with those in need. I urge you to keep sharing our #CuresNotCuts resources with your members of Congress and across social media. It's imperative we continue to let Congress know that America desperately wants #CuresNotCuts!
Speaking of NSF, former director Rita R. Colwell, PhD, Distinguished University Professor at the University of Maryland College Park and founder of CosmosID, Inc., is a world-renowned expert at strengthening institutions to make way for innovative medical research that improves health. For her exceptional achievements, Dr. Colwell will receive the Builders of Science Award at our annual Advocacy Awards ceremony next year. If you haven't already, mark your calendar for March 13, 2024, to join us for this inspiring event. 
A Day of Gratitude: On the Monday before Thanksgiving, Research!America and leading public health organizations across the nation will say "Thank You" to our public health workforce. This year's Public Health Thank You Day theme, "Why Public Health?" calls attention to the countless ways public health professionals promote and protect our well-being, shining a strong and too often overlooked light on their dedication. As APHA President and Research!America Board member Georges Benjamin says: "America's public health system is the cornerstone of the mechanism that ensures we have healthy people in healthy communities."
Whether you're on LinkedIn, X, Facebook, or Instagram, join us on November 20 to show gratitude for those who work 24/7 to protect the health of us all! Tap into our social media toolkit, which includes easy-to-use snappy graphics, links, survey data, and more.
Are you a public health student, recent graduate, or their colleague? We're collecting 15-30 second videos describing why public health matters, to share on our social media sites. Tell us your "why" — contact Rylee Stephenson at rstephenson@researchamerica.org by November 7.
One Humanity, Many Genomes: This month the American Society of Human Genetics (ASHG) reaches their 75th anniversary! During their annual meeting (happening now until November 5), ASHG will champion the message, "One Humanity, Many Genomes," which emphasizes that despite our different genetic make up, we share one humanity. A timely message now for our troubled times. Here's to another 75 years!
DEIA In Research: Diversity in research leads to better solutions for treatment and disease prevention. On November 6, at noon ET, join us for an alliance discussion with Gelise Thomas, Assistant Director of Strategic DEI & Health Disparities at the Clinical and Translational Science Collaborative (CTSC) of Northern Ohio within Case Western Reserve University. We've asked Gelise to share with us how she and her colleagues are working to shape a more diverse and equitable research landscape.     ICYMI: An alliance discussion earlier this week featured Tom Romanoff, the Director of the Technology Project at the Bipartisan Policy Center, who explained the interesting history of AI, societal changes influenced by the technology, and what its impact means for policy. Check out the slides and view the recording.